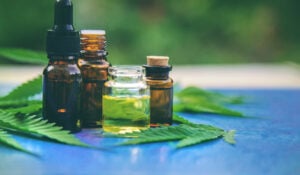 The Top CBD Stores in Apex, NC
Welcome to Apex, North Carolina! A town that's as friendly as the community of Friendship it encompasses and as historic as the downtown area it preserves. But Apex isn't just known for its community spirit or its historic district. It's also a paradise for CBD enthusiasts! Yes, in this town, which was named Apex for being the highest point on the Chatham Railroad, you'll find some of the top CBD stores in the state. From CBD oil that's as soothing as the town's greenways to Delta-9 that's as invigorating as Apex's community spirit, you'll find it all here. So, come on down and explore the CBD side of Apex, where history, community, and wellness intersect.
HempKo (522 East Williams St, Apex, NC 27502): HempKo is a CBD store that offers top-quality CBD and Hemp products at unbeatable prices. They take pride in offering the highest quality, full-spectrum CBD products on the market. Their priority is to give everyone access to the remarkable benefits of CBD with a wide selection of high-quality, organically grown products. They also offer same-day delivery to Apex, Cary, Morrisville, Raleigh, and Chapel Hill.
Trek CBD (800 W Williams St #144, Apex, NC 27502): Trek CBD in Apex is a bright, open, and clean store that aims to create a safe, comfortable experience for people to learn about CBD from trusted, data-driven resources. They offer a variety of products, including tinctures, gummies, edibles, topicals, and capsules. They also have a relaxation area in the back of the store where you can read resources to help you learn how CBD works and how it can support your wellbeing.
Kure CBD & Vape (546 E Williams St, Apex, NC 27502): Kure CBD & Vape in Apex is your ultimate one-stop shop for high-quality vape, CBD, kratom, delta-8, and botanical products. They offer a wide range of products and are known for their competitive prices and promotions. However, please note that the products on their website are not intended for the sale or use by anyone under 21 years of age.
Is CBD Legal in Apex, NC?
As you navigate the historic railroad town of Apex, you might find yourself wondering, "Is CBD as legal in North Carolina as the sense of community is in this town?" Well, let me signal the all-clear on the tracks for you – the answer is a resounding yes! North Carolina has embraced the sale and consumption of hemp-derived CBD products, including those irresistible CBD gummies and edibles. However, when it comes to Delta-8 and Delta-10, the legal landscape is a bit more complex than a historic railroad map, so it's always wise to stay updated with the latest state regulations. But fear not, the CBD flower you find in Apex is as legal as the camaraderie that fills its streets. So, whether you're a seasoned CBD user or just embarking on your CBD journey, Apex, NC is the perfect place to steam ahead towards a healthier lifestyle.
Related posts
Subscribe
* You will receive the latest information, deals, and updates in the world of CBD!