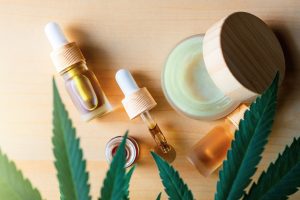 Hey there, hemp enthusiasts and curious readers! Today, we're diving into a fascinating study that's been conducted in Vermont. The focus? Hemp products and consumer behavior. So, let's get into it!
The Hemp Awareness Gap
Here's a fun fact for you: people are pretty aware of hemp products, but that doesn't necessarily mean they're rushing to buy them. This surprising tidbit comes from a study conducted by a team of researchers from the University of Vermont. They found that while many people recognize products made from industrial hemp, the number of folks who actually plan to use these products is relatively low.
CBD, a product derived from hemp, is the most recognized by consumers. But guess what? People are also pretty clued up about hemp clothing, rope, and personal care products. However, when it comes to actually using these products, the numbers aren't quite as high.
Age and Hemp Appreciation
Here's where things get interesting. While CBD is more popular among older folks, the younger generation seems to have a broader appreciation for hemp in all its forms. The study suggests that hemp products might be more appealing to younger consumers, offering potential opportunities for market segmentation.
The researchers found that the more advantages consumers perceive in hemp-based products, the more likely they are to use them. So, if people think hemp products are healthier, tastier, and more durable, they're more likely to give them a try.
Room for Growth
The study also revealed some differences in attitudes towards hemp products based on age and support for marijuana. These findings suggest that the hemp industry is still in its early stages and has plenty of room to grow.
What's Next for the Hemp Industry?
The authors of the study believe their findings can help shape strategies for producers in the budding hemp industry. They suggest that more market research is needed and that marketing opportunities should be targeted more effectively.
They also recommend expanding market analysis for hemp products into a national model in the future. This would involve considering the perceived advantages of hemp products as separate attributes to better understand the impact of values like health and taste on hemp adoption.
The CBD Blaze Take
These survey results confirm it's an interesting time in the evolution of hemp's place in society. They capture a transitionary period – after the plant's prohibition, but before its full normalization into commercial markets.
To help hemp reach its destined ubiquity, the industry must focus on educating consumers, emphasizing quality, and promoting regular use cases. We need to move the plant from novel trend to daily ritual through reliability and transparency.
It's on all of us hemp advocates to spread the good word – that this super crop's benefits are real and here to stay. As market confidence grows, so too will mainstream acceptance and sales. The future remains bright for hemp to transform our lives and world.
Check out more on the consumer awareness survey results at the original Hemp Today article: https://hemptoday.net/consumers-well-aware-of-some-hemp-products-but-do-they-buy/
Related posts
Subscribe
* You will receive the latest information, deals, and updates in the world of CBD!