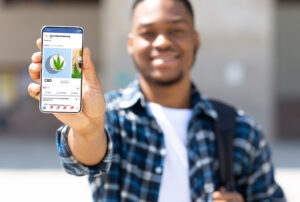 Published on July 17, 2023
Meta, the parent company of Facebook and Instagram, announced a change to its advertising policies this week. For the first time, Meta will open the door to some promotional content related to CBD and hemp products.
Previously, all forms of advertising for CBD, cannabis, or hemp were completely prohibited across Meta's platforms. The new policy will allow ads for topical hemp products, as well as ingestible CBD with certain restrictions. All products must be derived from legally approved hemp, and have the proper licenses and permits.
This shift follows increasing legalization and acceptance of hemp-derived products across the US. Meta said their aim is to create space for FDA-approved CBD medicine companies to reach customers. However, many advocates argue the policy is still overly strict compared to competitors like Google, Twitter, or Snapchat. For example, ads promoting CBD vapes, edibles, or supplements remain banned on Meta apps.
The CBD Blaze Take
This is definitely a step in the right direction. Opening the door even slightly to CBD and hemp promotions is a big move for a conservative company like Meta. It shows that Facebook and Instagram are finally starting to acknowledge the mainstream wellness market for non-psychoactive cannabis products.
However, I wish Meta would modernize its attitudes further. There are countless legitimate CBD brands who make responsible claims and follow regulations, yet still can't access Meta's massive ad platforms under this policy. Meta allows alcohol companies to market healthily – why not legal hemp businesses? The true pioneers remain locked out.
For more details on Meta's updated CBD rules, see the original Marijuana Moment article at https://www.marijuanamoment.net/meta-will-now-allow-limited-cbd-and-hemp-advertising-on-facebook-and-instagram/.
Related posts
Subscribe
* You will receive the latest information, deals, and updates in the world of CBD!