Introduction: The Summit of THC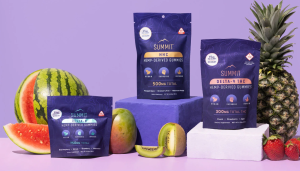 Summit THC is not just a name; it's a symbol of a relentless pursuit of quality and innovation in the world of THC-infused products. Founded with a vision to redefine the THC experience, Summit THC has become a trailblazer, setting new standards in quality, transparency, and customer satisfaction. Their commitment to excellence is reflected in every gummy they craft, each infused with the essence of purity and potency. With a diverse product line that caters to various preferences and needs, Summit THC has created a unique space where quality meets creativity. Whether you're seeking relaxation, euphoria, or a balanced experience, Summit THC invites you to embark on a journey that transcends the ordinary, reaching the summit of extraordinary.
Products: A Symphony of Flavors and Experiences
Summit THC's product line is like a well-orchestrated symphony, each product playing a unique role: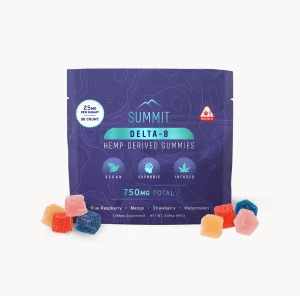 Description: Known for their relaxing and heavy effects, akin to indica strains.
Taste: Paired with organic ingredients for exceptional flavor.
Experience Duration: 4-6 hours of bliss.
Safety: Delta-8 is a naturally occurring cannabinoid, crafted with care.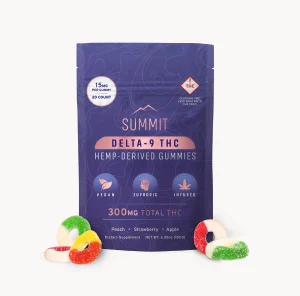 Description: More active and euphoric, these gummies lift you up.
Taste: No bitterness, just pure delight.
Strain Used: Derived from hemp strains for quality.
Effectiveness: Packed with 15mg of hemp-derived THC for desired effects.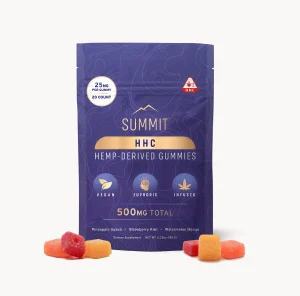 Description: More energetic than Delta-8 but mellower than Delta-9.
Creation Process: Created via a proprietary hydrogenation process.
Experience Duration: 4-6 hours, depending on various factors.
Legality: Compliant with regulations, but check local laws.
Quality and Testing: The Assurance of Excellence
Summit THC's commitment to quality is not just a statement; it's a promise etched in every product they offer. Their rigorous testing process, conducted with ISO-accredited labs, ensures that every gummy meets the highest standards of purity and potency. From testing for microbial contaminants to heavy metals, residual solvents, and pesticides, Summit THC leaves no stone unturned in their quest for excellence. Their organically grown, pesticide-free products are a testament to their dedication to providing safe and pure THC experiences. The transparency with which they share their lab results online further reinforces their commitment to building trust and credibility. With Summit THC, quality is not just a word; it's a guarantee.:
Potency Testing: Ensuring that what's on the label is in the product.
Microbial Analysis: Ensuring cleanliness and purity.
Heavy Metal Analysis: No unwanted metallic guests here.
Residual Solvents & Pesticide Analysis: Pure, organic, and chemical-free.
Transparency: Detailed lab results available online for all to see.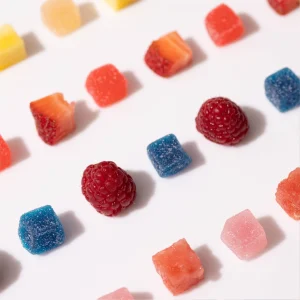 FAQs and Customer Support: A Guide Through the THC Landscape
Navigating the complex world of THC can be daunting, but Summit THC's FAQs and customer support act as a guiding light. Their comprehensive FAQs cover a wide array of topics, demystifying the differences between various THC forms, addressing safety concerns, and explaining their quality assurance process. Whether you're curious about the legality of HHC or wondering about the taste of Delta-9 Gummies, Summit THC provides clear and concise answers. And if you still have questions, their responsive customer support is just a text or email away, ready to assist you with personalized guidance. With Summit THC, you're never alone on your THC journey; expert guidance is always at your fingertips.:
Delta-8, Delta-9, and HHC Explained: Understand the differences and experiences.
Safety Concerns Addressed: From drug tests to flying with products.
Quality Assurance: Learn about their rigorous testing and quality control.
Customer Support: Reachable via text or email, ready to assist.
The Summit Experience: Beyond the Products
The Summit THC experience transcends the mere consumption of gummies; it's a holistic journey that encompasses every aspect of customer interaction. From the moment you browse their website to the time you savor their gummies, Summit THC ensures a seamless and enjoyable experience. Their free standard shipping ensures that your gummies reach you promptly, while periodic discounts add a touch of delight to your shopping. The connection with their sister brand, R&R CBD, offers a broader spectrum of organic, high-performance products. And if you're not satisfied with your purchase, their money-back guarantee ensures a stress-free return process. Summit THC is not just about products; it's about creating memorable experiences that resonate with you.:
Shipping: Standard shipping (3-7 Business Days) is free.
Discounts: Keep an eye out for discounts and offers.
Sister Brand: Explore R&R CBD for more organic, high-performance products.
Money-Back Guarantee: If you don't like the gummies, no stress!
Conclusion: Reaching the Summit
Summit THC is a brand that has climbed to the peak of the THC industry. With a focus on quality, innovation, and customer satisfaction, they've created a product line that resonates with both recreational and medicinal users.
Whether you're a seasoned THC enthusiast or a curious newcomer, Summit THC offers a product that fits your needs. From the relaxing embrace of Delta-8 to the uplifting dance of Delta-9, there's a gummy waiting to take you on a journey.
Related posts
Subscribe
* You will receive the latest information, deals, and updates in the world of CBD!