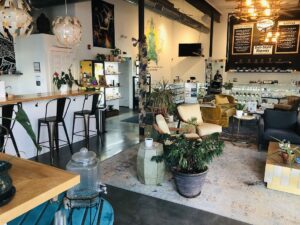 The Top CBD Stores in Weaverville, NC
Weaverville, a charming town nestled in the Blue Ridge Mountains, is a place where the old meets the new. With its historic buildings, vibrant arts scene, and stunning natural beauty, Weaverville is a town that's full of surprises. One of these surprises is its burgeoning CBD scene. With a number of top-notch CBD stores, Weaverville is a destination for those seeking the therapeutic benefits of CBD. Whether you're a local or a visitor, these stores offer a range of products to suit your needs.
Hemp 4 Victory (146 Weaverville Rd, Asheville, NC 28804): Hemp 4 Victory is a wellness center that offers a variety of CBD products. They are known for their quality CBD and glass gallery. The shop is family-owned and operates with a focus on providing the best products for their customers. They are open Monday to Saturday and are known for their friendly and knowledgeable staff.
Wildwood Herbal (BY APPOINTMENT ONLY, 817 Reems Creek Rd, Weaverville, NC 28787): Wildwood Herbal is a family-owned farm that has been serving the Weaverville community with organically grown products for 30 years. They are one of North Carolina's leading producers of certified organic full spectrum CBD products. Their entire line of farm-to-family flower products is a testament to their commitment to quality and sustainability.
Is CBD Legal in Weaverville, NC?
In Weaverville, as well as the rest of North Carolina, hemp-derived CBD products are legal under Federal Law. The 2018 Farm Bill, which legalized industrial hemp, makes it legal to purchase CBD products across state lines. However, it's always a good idea to check with local laws and regulations as they can change. As of 2023, North Carolina has embraced the sale and consumption of hemp-derived CBD products, including those tantalizing CBD gummies and edibles. However, the legal landscape for Delta-8 and Delta-10 is a bit more intricate, so staying updated with the latest state regulations is always a smart move.
Related posts
Subscribe
* You will receive the latest information, deals, and updates in the world of CBD!