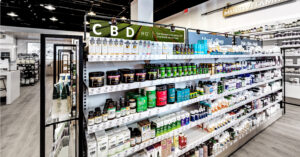 With so many CBD brands popping up like mushrooms after a rain, it can be a real challenge to find a trustworthy one. But don't worry, we're here to guide you through this bustling bazaar. So, let's get started!
What should I look for in a CBD brand?
When choosing a CBD brand, look for transparency. The brand should provide information about where and how their hemp is grown, their extraction method, and the type of CBD they use. They should also provide third-party lab test results to confirm the purity and potency of their products.
How important is third-party testing?
Third-party testing is crucial when choosing a CBD brand. This ensures that the product has been tested by an independent lab for its cannabinoid content and for any potential contaminants. Always look for a Certificate of Analysis (COA) on the brand's website.
Should I choose a brand that uses domestically grown hemp?
Choosing a brand that uses domestically grown hemp can be a good idea. This is because hemp grown in the U.S. is subject to agricultural regulations, which can help ensure the quality and safety of the product.
What type of CBD should I look for?
The type of CBD (full-spectrum, broad-spectrum, or isolate) depends on your personal preference and needs. Full-spectrum CBD contains all the compounds found in the hemp plant, including THC. Broad-spectrum CBD contains all these compounds but no THC. CBD isolate is the purest form of CBD, with no other compounds.
Does the concentration of CBD matter?
Yes, the concentration of CBD in the product matters. It's important to choose a product that fits your needs. If you're new to CBD, you might want to start with a lower concentration and gradually increase it until you find what works best for you.
How important is the extraction method?
The extraction method is very important as it can affect the quality of the CBD. CO2 extraction is considered the gold standard as it preserves the purity of the CBD while removing unwanted substances.
Should I consider the brand's reputation?
Yes, considering the brand's reputation can be helpful. Look for brands that have positive reviews and testimonials. You can also check if the brand has been mentioned or recommended by reputable sources.
Does the price of the product matter?
While price shouldn't be the only factor, it can be an indicator of quality. High-quality CBD often costs more due to the extensive farming practices and extraction methods used. However, a higher price doesn't always mean better quality, so it's important to consider other factors as well.
Should I consider the product type?
Yes, the type of product (oil, capsule, edible, etc.) can depend on your personal preference and how you plan to use CBD. Each type has its own advantages and disadvantages, so choose what works best for you.
Can I trust all claims made by CBD brands?
No, not all claims made by CBD brands are trustworthy. Be wary of brands that make sweeping health claims about their products. While CBD can have health benefits, it's not a cure-all, and brands are not allowed to make unproven health claims.
Remember, while we've done our best to provide accurate information, it's always a good idea to do your own research and consult with a healthcare professional before starting any new supplement regimen.
Related posts
Subscribe
* You will receive the latest information, deals, and updates in the world of CBD!