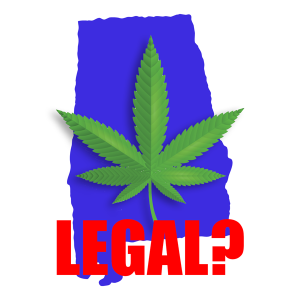 The CBD boom has reached the Heart of Dixie. But conflicting regulations leave many Alabama residents wondering – is CBD oil actually legal in Alabama?
While the state has made progress on hemp laws, confusion persists around what types of CBD products are permitted. This guide will clarify Alabama's current CBD laws, where CBD can be sourced legally, and more.
Is CBD Legal in Alabama?
Yes, CBD products made from industrial hemp are now legal in Alabama following changes to state and federal laws. Hemp-derived CBD oils, edibles, creams and other products can be legally bought and sold in Alabama as long as they contain no more than 0.3% THC.
However, CBD oil derived from marijuana remains illegal in Alabama outside of an extremely limited program for medical use. All recreational marijuana possession also stays prohibited. Understanding the different laws for hemp vs. marijuana-derived CBD is key.
What Does Alabama's CBD Law Say?
Alabama has taken steps to separate industrial hemp and its derivatives like CBD from the criminalization of marijuana. The state defines legal industrial hemp as cannabis plants containing no more than 0.3% THC, the federally legal threshold.
This definition was established through Senate Bill 225 passed in 2019, which aligned Alabama with federal changes legalizing hemp [1]. By distinguishing hemp from marijuana, Alabama aimed to allow access to CBD products while maintaining cannabis prohibition.
Earlier in 2014, Alabama had passed Carly's Law, which authorized a UAB study on CBD oil for seizure disorders [2]. This pioneering law paved the way for the state's eventual embrace of hemp-derived CBD.
However, outside of an extremely narrow allowance for low-THC medical oils, marijuana-derived CBD remains illegal in Alabama along with all recreational cannabis use. Only hemp CBD is fully legal and exempt from criminal penalties.
Where Can You Buy CBD in Alabama?
With hemp CBD products now legal, Alabama residents can find a variety of CBD oils, edibles, topicals and other hemp-derived items from the following retailers:
Online CBD shops that ship to Alabama
Local CBD specialty stores
Vape shops and head shops
Some grocery stores and pharmacies
Health food stores and markets
Gas stations and vending machines
Both national CBD brands and smaller local CBD businesses offer legal hemp-based products through stores and online. Alabama's major metro areas like Birmingham and Huntsville offer the widest selections.
Always review third-party lab reports before purchasing CBD products to verify the THC levels comply with state law. This guarantees you are buying legal hemp CBD oil.
Do You Need a Prescription for CBD Oil?
No doctor's prescription is required to purchase hemp-derived CBD products in Alabama. All CBD oils, edibles, topicals and other items sourced from legal industrial hemp can be bought over-the-counter without a prescription.
The same easy access applies to THC-free CBD isolates as well as full spectrum hemp extracts containing trace THC up to 0.3%. Only CBD products with higher THC levels require a medical card through Alabama's restrictive program.
Otherwise, Alabama places no restrictions around legally purchasing compliant CBD products. Consumers do not need approval from a doctor or medical marijuana registration.
Can You Travel with CBD in Alabama?
It is legal under state law to travel within Alabama in possession of any hemp-derived CBD products that meet the 0.3% THC criteria. You can transport compliant CBD oils, edibles, topicals and other products across state lines without issue.
However, issues can still potentially arise when traveling with CBD outside Alabama due to the complex patchwork of laws between states. Follow these tips:
Check local laws before traveling outside Alabama with CBD.
Keep copies of lab reports verifying THC levels are within legal limits.
Adhere to all TSA rules around medications and supplements.
Avoid traveling internationally with CBD products.
With proper precautions, legal hemp-derived CBD goods can be safely transported within Alabama. But carefully research laws anytime crossing state lines with CBD.
Is CBD Legal for Recreational Use?
Yes, CBD products made from industrial hemp containing less than 0.3% THC are legal for recreational use by adults over 18 years old in Alabama. You do not need a medical marijuana license to legally buy and use any compliant CBD products recreationally.
This recreational access has significantly increased CBD's popularity in Alabama for its natural wellness and therapeutic benefits without causing intoxication. While recreational cannabis remains illegal, hemp CBD offers consumers a legal alternative.
However, CBD products sourced from marijuana with higher THC levels may still face prosecution when possessed for recreational purposes without proper medical approvals.
What are Alabama's Medical Marijuana Laws?
Alabama has passed very limited laws allowing the medical use of CBD under restricted conditions. Carly's Law legalized CBD possession through a UAB study on seizure disorders [3]. Leni's Law expanded the program slightly to include other chronic conditions [4].
However, the program remains highly restrictive with no legal protections for patients. Only CBD oil containing 3% THC or less is permitted. Access is limited to research study participation approved by UAB and Children's Hospital of Alabama.
The narrowly targeted program has failed to meet the needs of most patients. Advocacy groups continue working to expand access through comprehensive medical marijuana legislation in Alabama with little success so far.
Can CBD Be Added to Foods and Drinks in Alabama?
While hemp-derived CBD is legal following the 2018 Farm Bill, the FDA prohibits adding CBD as a supplement to any food or beverage product. The ADPH has affirmed CBD cannot be sold as an additive or ingredient in foods in Alabama at this time [5].
So cafes, restaurants, bars and other food establishments in Alabama currently cannot legally prepare foods or drinks containing CBD oil or hemp extracts to serve to customers.
Hopefully Alabama will move to allow CBD edibles and beverages after the FDA provides final guidance permitting CBD as a food additive. Until then, CBD cannot be used in consumable items in Alabama outside approved medical products.
Is It Legal to Buy CBD Online in Alabama?
Yes, Alabama residents can legally purchase hemp-derived CBD oils, edibles, topicals and other products online through state-licensed CBD retailers or reputable national brands that ship to Alabama.
However, caution is still warranted when buying CBD online:
Carefully research all unfamiliar brands before purchasing to ensure business legitimacy.
Verify lab test results are available proving legal THC limits.
Check customer feedback about product quality and company service.
Avoid websites making unrealistic health claims about CBD.
Ordering lab-tested CBD products from trustworthy online sellers following state regulations offers Alabama consumers a convenient purchasing option. Just take proper diligence in vetting any new companies before buying.
Are There Restrictions on Selling CBD in Alabama?
Those looking to grow hemp or sell retail CBD products commercially in Alabama must adhere to strict state licensing requirements and oversight. These regulations help monitor CBD quality and sales.
The Alabama Department of Agriculture and Industries (ADAI) oversees key aspects like [6]:
Farmers must apply annually for an industrial hemp growing license through ADAI.
Processors and manufacturers must also register with ADAI.
CBD goods must be accurately tested and labeled before sales.
Sellers must verify a customer's age and have proper business licenses.
CBD products cannot make unfounded therapeutic claims.
By regulating hemp farming and CBD sales, Alabama aims to build a compliant CBD industry following federal guidelines. However, restrictions on sellers remain quite stringent.
When Could Alabama Legalize Recreational Marijuana?
Despite growing public support, recreational marijuana remains entirely illegal in Alabama outside of extremely limited medical use. Simple cannabis possession is considered a misdemeanor offense.
According to recent surveys, around 60% of Alabama residents now back legalizing cannabis in some form for adult recreational use [7]. Yet opposition remains strong among conservative state legislators for any measures relaxing marijuana laws.
Alabama also lacks ballot initiatives, meaning voters cannot put legalization on the ballot themselves. Any changes will require legislative action. With lawmakers reluctant to advance cannabis bills, Alabama legalizing recreational weed could still be years away.
Is CBD Legal in Alabama? The Key Takeaways
In summary, the critical points on CBD legality in Alabama are:
Hemp-derived CBD products with less than 0.3% THC are fully legal for adult use.
Marijuana-derived CBD remains illegal for recreational use outside very limited medical access.
No doctor's prescription is required to buy legal hemp CBD products.
CBD oils, edibles and topicals can be easily purchased locally or online.
Yes, CBD is legal for recreational consumption by adults over 18.
Travel within Alabama carrying compliant CBD products is permitted. Exercise caution when crossing state lines.
Growing hemp and selling CBD commercially requires licenses and oversight.
Alabama is unlikely to legalize recreational cannabis anytime soon given current political opposition.
While restrictive, CBD offers Alabama residents a legal path to cannabis benefits.
In conclusion, CBD is legal in Alabama following recent changes, although marijuana-derived products remain prohibited. Consumers can feel confident buying hemp-based CBD items from reputable sources adhering to state guidelines. As public attitudes continue evolving, broader cannabis reforms may eventually reach Alabama.
References
[1] Alabama Cannabis Coalition: CBD
[2] Alabama Department of Agriculture and Industries: Hemp
[3] CBD in Alabama: The Complete Guide – Daily CBD
[4] Alabama Producer Says It Will Fight Back Against State Order on CBD – HempToday
[5] Alabama Code §13A-12-214.3
[6] CBD in Food in Alabama – Alabama Department of Public Health
[7] Growing Industrial Hemp in 2023 – Alabama Cooperative Extension System
[8] How to Start a CBD Business in Alabama – CBD Boxes
[9] CBD Laws in Alabama – Luck Law
[10] Is CBD Legal in Alabama? – Royal CBD
[11] Alabama Hemp Plan – USDA Agricultural Marketing Service
[12] How to Become a CBD Oil Distributor in Alabama: Ultimate Guide – CBD Boxes
[13] Is CBD Legal in Alabama? – Vida Optima CBD
[14] Alabama Hemp Law – Vote Hemp
[15] CBD Legal Alabama – Cannaflower
[16] CBD Legality in Alabama – Glow Bar LDN
[17] Grow Hemp Alabama: What to Know Before Applying for an Industrial Hemp License – WVTM 13
[18] CBD Laws: Is CBD Legal in Alabama? – Pure Craft CBD
[19] Alabama Hemp Applications 2022 – Specialty Crop Industry News
[20] Is CBD Legal in Alabama? – New Phase Blends
[21] Happy Hemp Day: First Legal Cannabis Crop Growing Well, Farmers Report – AL.com
[22] CBD, Cannabis, and Marijuana: What's the Difference? – Alabama Political Reporter
[23] Alabama Grants First Medical Cannabis Licenses – WVTM 13
[24] Alabama: Is CBD Oil Legal? – Center for Applied Health Sciences
Related posts
Subscribe
* You will receive the latest information, deals, and updates in the world of CBD!