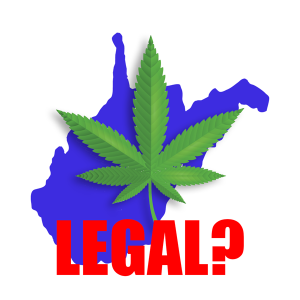 The meteoric rise of CBD over the past few years has led many to wonder – what does West Virginia law say about CBD oil? With the popularity of natural wellness products growing, residents want to know if they can legally use hemp-derived CBD.
The legal status of CBD oil in West Virginia has evolved significantly in recent years. However, some confusion still remains around the state's CBD laws and regulations. This guide will clarify if CBD is legal in West Virginia and what CBD products residents can safely buy and use.
Is CBD Legal in West Virginia?
Yes, CBD is completely legal to buy and use in West Virginia as long as it is derived from industrial hemp. CBD products made from hemp containing no more than 0.3% THC (tetrahydrocannabinol) are legal following the passage of the federal 2018 Farm Bill.
CBD oil, edibles, topicals and other products made with hemp-derived CBD can be freely bought and sold as consumer products in West Virginia. However, CBD derived from marijuana plants with higher THC remains illegal outside of the state's medical marijuana program.
What Does West Virginia's CBD Law Say?
West Virginia has taken a leading role in legalizing hemp ahead of federal policy changes. In 2002, the state passed Senate Bill 447 which removed industrial hemp from the definition of marijuana under state law [1].
This pioneering law set a legal THC limit of 1% for hemp plants, the highest level in the nation at the time. It paved the way for the development of a hemp industry over 15 years before the 2018 Farm Bill created federal hemp regulations.
Following changes to federal policies, West Virginia passed an updated hemp law aligning with national standards. House Bill 2694 legalized industrial hemp and hemp-derived CBD while adopting a 0.3% THC limit for legal hemp [2].
With CBD meeting the federal and state definition of legal industrial hemp fully permitted, residents can now easily find CBD products in West Virginia. However, marijuana-derived CBD remains illegal for adult recreational use.
Where Can You Buy CBD Products in West Virginia?
With CBD legally available in West Virginia, residents can find a wide range of hemp-based CBD products at stores across the state. Some places that sell CBD locally include:
Smoke and vape shops
Wellness stores and organic grocers
CBD specialty retail stores
Gas stations and convenience stores
Online CBD companies shipping to West Virginia
Available CBD products run the gamut from sublingual CBD oils to CBD edibles, topicals, vapes, flowers and more. It's easy to find trusted national CBD brands as well as boutique local product lines meeting state requirements.
Always check for up-to-date third-party lab testing before purchasing any CBD items to ensure the THC concentration falls under the legal limit. This protects consumers from buying non-compliant products.
Do You Need a Prescription for CBD Oil in West Virginia?
No, you do not need a doctor's prescription to purchase any hemp-derived CBD products in West Virginia, even high potency CBD oils. CBD products can be bought over-the-counter without any prescription or medical marijuana card required.
This open access applies to CBD oils, edibles, vapes and other forms of CBD as long as they are made from legally compliant industrial hemp containing no more than 0.3% THC. Only medical marijuana products with higher THC require a patient certification.
Otherwise, CBD is available for purchase by any adult consumer in West Virginia without restrictions. The state does not impose any special purchasing requirements or possession limits on legal hemp-derived CBD products.
Can You Travel With CBD in West Virginia?
It is legal under West Virginia law to travel within state borders with any CBD products as long as they meet the legal definition based on THC concentration. You can freely drive or fly domestically with CBD oils, edibles and other hemp-derived products.
However, potential complications can still arise when traveling across state lines with CBD due to patchwork laws. Follow these tips for smooth travels:
Keep CBD in carry-on when flying domestically to avoid issues.
Bring lab reports verifying THC levels under 0.3%.
Follow TSA rules allowing medical liquids in permitted amounts.
Avoid traveling internationally with CBD due to strict rules.
Research laws at your destination when traveling out of state with CBD.
With proper precautions, CBD products that meet West Virginia's hemp regulations can be transported legally throughout the state without issues. Just take extra care when crossing state borders.
Is CBD Legal for Recreational Use?
Yes, CBD is fully legal for recreational use by adults over 18 years old in West Virginia. There are currently no restrictions around using legal hemp-derived CBD products recreationally without a medical marijuana card.
This recreational access has significantly boosted the popularity of CBD for wellness uses ranging from pain management to anxiety relief. While marijuana remains prohibited for adult recreational use, hemp-CBD provides a legal alternative.
However, CBD products derived from marijuana plants with over 0.3% THC content remain illegal for recreational purposes unless purchased through West Virginia's tightly regulated medical marijuana program.
What Are West Virginia's Medical Marijuana Laws?
In April 2017, West Virginia legalized the medical use of cannabis through the West Virginia Medical Cannabis Act [3]. The program allows access to medical marijuana products for approved conditions.
Qualifying medical conditions include terminal illness, cancer, HIV/AIDS, ALS, Parkinson's, multiple sclerosis, spinal cord damage, epilepsy, neuropathies, Huntington's disease, Crohn's disease, post-traumatic stress disorder, intractable seizures and more [4].
Patients certified by a physician must obtain a medical marijuana card from the state health department in order to purchase CBD and THC products from licensed dispensaries. Only certain forms of medical cannabis are permitted under the law.
Outside of this program, the possession of marijuana-derived CBD products could still potentially face prosecution. But hemp-CBD remains fully legal for general use within West Virginia.
Can CBD Be Added to Foods and Beverages in West Virginia?
While the 2018 Farm Bill legalized hemp-derived CBD, the FDA currently prohibits adding CBD to any food, beverage or dietary supplement products. West Virginia adheres to the FDA's regulations on CBD in foods and drinks.
This means cafes, restaurants, grocery stores and other retailers are not permitted to add CBD to meals, coffees,smoothies or other menu offerings at this time. The FDA must first establish formal guidelines for the use of CBD as a food additive before this can occur.
The West Virginia Department of Agriculture and Department of Health and Human Resources may develop regulations on hemp-derived CBD foods once the FDA provides further guidance. But for now, foods and drinks cannot be commercially infused with CBD.
Can You Buy CBD Online in West Virginia?
It is legal for West Virginia residents to purchase hemp-based CBD oils, edibles, topicals and other CBD products online. Reputable CBD companies operating in compliance with state and federal requirements will ship CBD products directly to customers in West Virginia.
However, it is crucial to exercise caution when buying CBD online:
Vet companies thoroughly and read independent reviews before purchasing CBD products through an online retailer.
Verify that lab testing is available showing 0.3% THC or less.
Avoid websites that make unrealistic medical claims about CBD benefits.
Beware of suspiciously cheap CBD products which may not meet quality and legal standards.
Ordering lab-tested CBD products online through established retailers following West Virginia CBD laws provides a safe and convenient way to access CBD. Just take proper precautions when researching new brands.
Are There Restrictions on Selling CBD in West Virginia?
Those looking to grow hemp or sell CBD products commercially in West Virginia must adhere to all applicable state licensing and testing requirements. These help ensure the safety and accuracy of CBD products entering the consumer market.
The West Virginia Department of Agriculture oversees the state's industrial hemp program, which regulates key parts of the industry like [5]:
Growing hemp commercially requires a license from the WVDA. Crops must contain 0.3% THC or less.
CBD processors must register with the state as well.
CBD products must meet packaging, labeling and testing standards.
Retailers must verify customer age and have proper business licenses.
By regulating hemp farming and CBD sales, West Virginia aims to support this emerging industry while protecting public health and safety.
When Will Recreational Marijuana Be Legal in West Virginia?
Recreational marijuana remains illegal currently in West Virginia for any non-medical use. Simple possession of any amount may lead to misdemeanor charges. However, momentum for adult-use legalization has grown in recent years.
Legislation to legalize recreational cannabis has been proposed but not yet passed. Gov. Jim Justice has indicated some openness to adult-use legalization, but only if public support continues increasing [6].
Recent polling showed over two-thirds of West Virginia voters now back legalizing marijuana similar to alcohol for adults 21 and over [7]. With most surrounding states also progressing toward legalization, pressure on West Virginia to follow will continue building in the coming years.
Is CBD Legal in West Virginia? The Key Takeaways
Hemp-derived CBD products with less than 0.3% THC are legal for purchase and use in West Virginia.
Marijuana-derived CBD remains illegal for recreational use outside of the state's medical marijuana program.
No doctor's prescription or medical card is required to buy legal CBD products.
Adult recreational use of hemp CBD is allowed. CBD can be found in stores across the state.
Commercial hemp farming and CBD sales require proper licensing and adherence to regulations.
While public support is rising, recreational marijuana is likely still years away from being legalized.
In conclusion, CBD is legal in West Virginia as long as it meets the state's industrial hemp standards. Consumers can feel confident buying quality compliant CBD products from reputable retailers following all guidelines. While cannabis policy changes unfold, CBD offers West Virginians a legal alternative to enjoy the benefits of cannabis.
References
[1] Is CBD Legal in West Virginia? – Vida Optima CBD
[2] Board of Pharmacy: West Virginia State Code §60A-9-301
[3] West Virginia: Is CBD Oil Legal? – Center for Applied Health Sciences
[4] West Virginia to Tighten Laws Around Kratom, Hemp Sales – WBOY
[5] West Virginia Code §19-12E
[6] CBD Laws: Is CBD Legal in West Virginia? – Pure Craft CBD
[7] Is CBD Legal in West Virginia? – Royal CBD
[8] Is CBD Legal in West Virginia? – Tanasi
[9] Is CBD Oil Legal in West Virginia? – New Phase Blends
[10] Is CBD Legal in West Virginia? – CBDfx
Related posts
Subscribe
* You will receive the latest information, deals, and updates in the world of CBD!