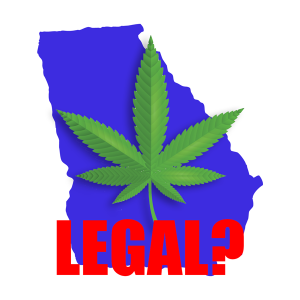 The Peach State has seen a huge surge of interest in CBD over the past few years. But unclear laws leave many Georgians wondering about the legal status of CBD oil in the state.
While Georgia has made progress with hemp regulations, there is still confusion around what CBD products residents can access legally. This article will clarify if CBD is actually legal in Georgia and what CBD regulations exist today.
Is CBD Legal in Georgia?
Yes, CBD is completely legal to possess and use in Georgia as long as it is derived from hemp containing no more than 0.3% THC. Hemp-derived CBD products including oils, edibles, creams and more can be bought both online and in stores across Georgia following the passage of the 2018 Farm Bill.
However, CBD oil derived from marijuana plants with higher THC remains illegal at the state level, except for approved medical uses. Recreational marijuana possession also remains prohibited. Understanding the distinction between hemp and marijuana laws is key.
What Does Georgia's CBD Law Say?
Georgia has taken an open approach to regulating legal hemp-derived CBD while keeping non-medical marijuana illegal. The state passed its first industrial hemp law in 2019 with House Bill 213 [1].
This legislation legalized the commercial production of industrial hemp in Georgia. It defined legal hemp using the 0.3% THC threshold matching federal law. The law permits the sale of all hemp-derived products, opening access to CBD oil and other CBD items.
While HB 213 embraced hemp cultivation and CBD commerce, recreational marijuana remains strictly prohibited. Georgia also has an extremely limited low-THC medical CBD oil program for registered patients. Otherwise, only hemp CBD products can be freely bought and sold.
Where Can You Purchase CBD Products in Georgia?
With hemp-derived CBD products now legal, Georgia residents can find a diverse lineup of CBD oils, edibles, topicals and more both online and locally:
National CBD retailers with online stores shipping to Georgia
Local CBD specialty shops and markets
Vape and smoke stores
Some grocery stores, pharmacies, and natural health stores
Convenience stores, gas stations, newsstands
Both boutique CBD businesses and larger national CBD brands offer compliant hemp-based products through physical and online stores serving Georgia.
It's important to vet any new CBD brand and confirm the THC levels through lab test results before purchasing, as unregulated products still exist. High-quality CBD sellers will readily provide third-party lab reports.
Is a Prescription Needed for CBD Oil in Georgia?
No doctor's prescription is required to purchase any hemp-derived CBD products in Georgia. CBD oils, edibles, topicals and other items can be bought over-the-counter without a medical marijuana card or recommendation from a physician.
The same easy access applies whether buying THC-free isolate CBD or full spectrum hemp extracts containing up to 0.3% THC. Only low-THC medical cannabis oils require a patient registry card and doctor's approval in Georgia.
Otherwise, CBD products that meet state and federal guidelines are available for legal purchase by adult consumers without restrictions. There are no possession limits that apply to compliant hemp-CBD items.
Can You Travel With CBD in Georgia?
It is completely legal to travel within Georgia in possession of hemp-derived CBD products that contain 0.3% THC or less. You can transport any compliant CBD oils, edibles, topicals and other items across state lines for personal use without issue.
However, potential complications can still arise when traveling with CBD outside Georgia due to the complex patchwork of laws between states. Follow these tips for smooth travels:
Keep copies of third-party lab reports confirming THC levels in your CBD products.
Store CBD in your carry-on luggage when flying to avoid problems.
Follow all TSA guidelines for traveling with medications and supplements.
Avoid traveling internationally with CBD due to strict customs enforcement.
Check local CBD laws for anywhere traveling outside Georgia.
As long as you take proper precautions, hemp-derived CBD products that meet Georgia's requirements can be transported legally within the state. Just use extra caution when crossing state lines.
Is CBD Legal for Recreational Use in Georgia?
Yes, CBD products derived from hemp with less than 0.3% THC are fully legal for recreational use by adults over 18 years old in Georgia. You do not need a medical marijuana license to legally purchase and use any compliant CBD products recreationally.
This recreational access to CBD oils, edibles, vapes and more makes CBD an appealing alternative wellness supplement for Georgians seeking the balancing benefits of cannabis without unwanted highs.
However, all marijuana-derived CBD products remain illegal for recreational use unless approved under Georgia's Low THC Oil medical program. Possession and use of marijuana in any form for purely recreational purposes is prohibited.
What are Georgia's Medical Marijuana Laws?
Georgia has an extremely limited low-THC medical cannabis oil program known as the Low THC Oil Patient Registry [2]. It authorizes the possession and use of CBD oil with no more than 5% THC for registered patients with qualifying medical conditions including cancer, seizures, multiple sclerosis and more.
To participate, patients must be under the care of a physician who determines medical cannabis would benefit their diagnosed condition. Approved patients then receive a Low THC Oil Registry Card allowing them to legally access CBD oil containing low levels of THC from licensed providers.
The program remains very restrictive compared to most states' medical marijuana policies. But it does allow limited THC access for registered patients. All other marijuana-derived CBD remains illegal in Georgia outside this program.
Can CBD Be Added to Food and Drinks in Georgia?
While the 2018 Farm Bill legalized industrial hemp derivatives like CBD on a federal level, the FDA still prohibits adding CBD as a supplement to any food or beverage product. Georgia adheres to the FDA's current stance prohibiting CBD in foods and drinks.
So at this time, restaurants, cafes, bars and other food service businesses in Georgia cannot legally add CBD to their menu offerings or infuse it into cocktails, coffees, smoothies or other drinks.
Hopefully regulations will adapt soon to allow CBD edibles and beverages as the FDA continues providing guidance for this popular use of CBD. But for now, Georgia businesses cannot legally prepare foods or drinks containing CBD to serve customers.
Can You Buy CBD Online in Georgia?
Purchasing lab-tested hemp-derived CBD products online from reputable retailers that operate in compliance with Georgia law is legal. The online marketplace provides a convenient way for Georgia consumers to shop a wide range of CBD oils, edibles, topicals and other products from home.
However, it's crucial for buyers to carefully vet any unfamiliar online CBD brands before making purchases. Look for:
Detailed third-party lab test results available for every product option.
Website transparency about their hemp sourcing, manufacturing process and business credentials.
Positive customer reviews and feedback on service and product quality.
Fair prices and policies on shipping, returns and refunds.
Ordering CBD products online can provide Georgia residents easy access as long as proper research is completed on any companies to ensure legal and safe products.
Are There Restrictions on Selling CBD in Georgia?
Those looking to grow, process or retail hemp-derived CBD products commercially in Georgia must adhere to state licensing requirements and regulations. These help ensure standards are met for legal operation.
The Georgia Department of Agriculture oversees the state's hemp program governing key aspects like [3]:
Industrial hemp farmers must apply for license from the GDA. Crops must contain 0.3% THC or less.
Processors and manufacturers must register with the state as well.
CBD goods must meet labeling, packaging and testing requirements before sale.
Retailers have to verify customer age and have proper business licensing.
CBD products cannot make unproven medical claims.
By regulating the hemp CBD supply chain, Georgia aims to support this emerging industry while protecting public welfare.
When Could Recreational Cannabis Be Legalized in Georgia?
While public support has been growing, recreational marijuana remains illegal currently in Georgia. Simple possession of under 1 ounce can lead to up to 1 year in jail and a fine of up to $1000 [4]. Harsher penalties apply for larger amounts.
Recent polling found over half of Georgia voters now support legalizing recreational marijuana in some form for adult use [5]. Several bills related to legalization have also been introduced in the Georgia legislature, though progress has stalled [6].
With neighboring states like Virginia and Florida advancing toward cannabis reform, pressure will continue building for Georgia lawmakers to revisit legalization in the coming sessions. But full recreational legalization may still be several years away without a shift in political dynamics.
Is CBD Legal in Georgia? The Key Takeaways
In summary, the key things to know about the legality of CBD oil in Georgia currently are:
Hemp-derived CBD products with less than 0.3% THC are legal for adult use, possession and sale.
Marijuana-derived CBD remains restricted to an extremely limited medical program.
No doctor's prescription is required to purchase legal hemp CBD products.
Yes, CBD can be bought online as long as proper research is done on brands.
CBD is legal for recreational use. CBD products are widely available.
Travel within Georgia carrying legal CBD products is permitted. Just take precautions when crossing state lines.
Growing hemp and selling CBD commercially requires following regulations.
Recreational cannabis legalization will take further political momentum to achieve.
While Georgia is unlikely to legalize recreational marijuana anytime soon, CBD offers residents a legal way to experience the balancing benefits of cannabis through compliant hemp products. Just be sure to buy from reputable sources following all guidelines.
References
[1] https://www.awadlegalteam.com/what-is-cbd-hemp-and-medical-marijuana-in-georgia/
[2] https://www.gratlantalaw.com/blog/is-cbd-oil-legal-in-ga/
[3] https://zebracbd.com/blogs/cbd-education/c
[4] https://www.ajc.com/life/cbd-faqs-what-is-cbd-is-it-legal-does-it-actually-help/SVZCAK4TDQ6WFGORRLQHWKMAUM/
[5] https://www.pglawoffice.com/blog/cbd-oil-vs-thc-oil-whats-legal-in-georgia/
[6] https://www.newphaseblends.com/is-cbd-legal-in-georgia/
[7] https://cfah.org/cbd-oil-georgia/
[8] https://norml.org/laws/georgia-cbd-marijuana-law/
[9] https://purecraftcbd.com/blogs/news/cbd-laws-is-cbd-legal-in-georgia
[10] https://newschannel9.com/news/local/legal-or-not-a-look-at-confusing-cbd-laws-in-georgia
Related posts
Subscribe
* You will receive the latest information, deals, and updates in the world of CBD!