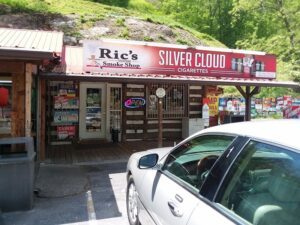 The Top CBD Stores in Cherokee, NC
Cherokee, North Carolina, a town steeped in Native American history and nestled in the heart of the Great Smoky Mountains, is a place where tradition meets tranquility. But it's not just the stunning landscapes and rich culture that make Cherokee unique. This town is also home to a growing CBD scene, with stores offering a variety of CBD products that cater to both locals and tourists alike. Whether you're a seasoned CBD enthusiast or a curious newcomer, these stores offer a range of products to suit your needs.
Native Cloud CBD (1053 Tsalagi Rd, 14 Big Cove Rd, Cherokee, NC 28719): This Native American owned and operated store ships all products in their store. Their motto? "Come get happy with the happy fruit!" Sleepy gummies are back in stock, so don't miss out!
Rick Youngblood Smoke Shop 2 (833 Tsali Blvd, Cherokee, NC 28719): This tobacco shop offers a wide range of products. While the name may suggest otherwise, they also carry a variety of CBD products.
Bliss Vapes (652 Paint Town Rd, Cherokee, NC 28719): This vaporizer store invites you to visit them during their normal business hours. They love their customers and are ready to assist you with your CBD needs.
Is CBD Legal in Cherokee, NC?
As you explore the scenic trails and historical sites of Cherokee, you might find yourself wondering, "Is CBD legal in North Carolina?" The answer is a resounding yes! North Carolina has embraced the sale and consumption of hemp-derived CBD products, including those tantalizing CBD gummies and edibles. However, the legal landscape for Delta-8 and Delta-10 is a bit more intricate, so staying updated with the latest state regulations is always a smart move. Rest assured, the CBD flower you find in Cherokee is as legal as the sense of community spirit that fills its streets.
Related posts
Subscribe
* You will receive the latest information, deals, and updates in the world of CBD!