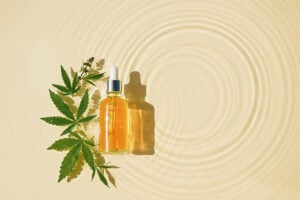 The Top CBD Stores in Greenville, NC
Welcome to Greenville, North Carolina! A city that's as energetic as the BMX events it hosts and as educational as the East Carolina University it houses. But Greenville isn't just known for its sporting spirit or its academic prowess. It's also a paradise for CBD enthusiasts! Yes, in this city, which was once a major cotton export center and now known as the health, entertainment, and educational hub of North Carolina's Tidewater and Coastal Plain, you'll find some of the top CBD stores in the state. From CBD oil that's as soothing as the Tar River to Delta-9 that's as exciting as Greenville's BMX scene, you'll find it all here. So, come on down and explore the CBD side of Greenville, where history, sports, and wellness intersect.
The Hemp Doctor (3040 South Evans St. #122, Greenville, NC 27834): Nestled in the University Commons Shopping plaza, The Hemp Doctor is a stone's throw away from East Carolina University. Known for its vast selection of tinctures, lotions, oils, edibles, and more, this shop is a hemp haven in the heart of Pirate Nation. Their knowledgeable staff is always ready to guide you through the world of hemp.
Your CBD Store (420 E Arlington Blvd Suite O, Greenville, NC 27858): Located in Arlington Village, Your CBD Store is a cozy spot next to Duck Donuts and Jet's Pizza. They pride themselves on bringing the highest quality CBD products to the market, with a focus on unique synergies that increase efficacy. Their friendly staff is always ready to help you navigate their wide range of products.
Hemp Garden (3040 South Evans St. #122, Greenville, NC 27834): Just down the street from East Carolina University, Hemp Garden offers a large selection of premium hemp products for mind, body, and soul. Located in the University Commons Shopping plaza, it's a convenient stop for students and locals alike.
Franny's Farmacy (211 SW Greenville Blvd, Greenville, NC 27834): A part of a well-known chain, Franny's Farmacy in Greenville is a go-to spot for CBD enthusiasts. Their products are grown in the Blue Ridge Mountains of North Carolina, bringing a piece of Asheville's vibrant hemp culture to Greenville.
Is CBD Legal in Greenville, NC?
As you pedal through the BMX Pro Town USA, you might find yourself wondering, "Is CBD as legal in North Carolina as BMX biking is in this city?" Well, let me jump the ramp of clarity for you – the answer is a resounding yes! North Carolina has embraced the sale and consumption of hemp-derived CBD products, including those irresistible CBD gummies and edibles. However, when it comes to Delta-8 and Delta-10, the legal landscape is a bit more complex than a BMX track, so it's always wise to stay updated with the latest state regulations. But fear not, the CBD flower you find in Greenville is as legal as the enthusiasm that fills its streets. So, whether you're a seasoned CBD user or just starting your CBD journey, Greenville, NC is the perfect place to pedal forward on your path to wellness.
Related posts
Subscribe
* You will receive the latest information, deals, and updates in the world of CBD!