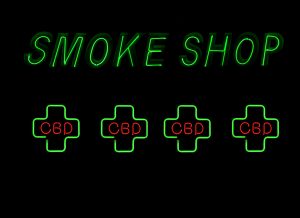 The meteoric rise of the CBD industry has many entrepreneurs considering starting their own CBD business to capitalize on this booming market. In 2021, sales of CBD in the U.S. reached $5 billion and are projected to surpass $16 billion by 2025.
However, the complex legal landscape around CBD and lack of regulations make starting a CBD business more complicated than other retail ventures. Here is a guide to the ins and outs of launching a successful CBD company.
Choosing Your Niche
The first step is deciding what type of CBD products you want to focus on. Some of the most lucrative retail niches include:
CBD Oil – CBD tinctures and hemp oils make up 41% of the market currently. Oils are especially popular for anxiety, chronic pain, and arthritis. Position yourself as a premium oil supplier.
Edibles – Gummies, chocolates, baked goods, etc. allow for precise CBD dosing in a tastier way. Edibles represent about 18% of CBD sales and offer strong profit margins.
Topicals – Lotions, balms, roll-ons used for localized pain relief and skin conditions. Topicals represent about 15% market share and appeal to athletes and older consumers.
Specialty products – Consider niche offerings like CBD-infused honey, tea, coffee, pet products, cigarettes, sexual lubricants. Choose a specialty product and own that segment.
Full-spectrum products – Contain a range of cannabinoids like CBG, CBN in addition to CBD. Tout the "entourage effect" for enhanced benefits.
CBD isolate – Pure isolated powder form of CBD for consumers who want no THC. Highlight the purity and versatility of use.
Choose 1-2 niches that fit your expertise, resources and target demographics. Starting highly focused allows you to excel in those offerings rather than spread yourself too thin.
Selecting the Right Suppliers
The quality of your CBD heavily depends on where you source it. Only partner with suppliers who:
Use organic, U.S.-grown hemp
Employ safe extraction methods like CO2 extraction
Can provide Certificates of Analysis showing potency and purity data
Are transparent about manufacturing processes and ingredients
Also assess factors like farming and production practices, testing frequency and lab accreditation. Tour facilities in person whenever possible. Sample products yourself for quality. Build relationships with suppliers focused on the highest standards, not just lowest costs.
Complying with Regulations
While the 2018 Farm Bill legalized hemp-derived CBD, regulation remains minimal. The FDA prohibits CBD companies from making unfounded health claims or labeling CBD as dietary supplements.
Follow FTC rules against misleading advertising and properly label products with amount of CBD per serving, ingredients, net weight, manufacturer info, etc. Adhere to all state laws on CBD sales and THC limits. Also be mindful of rapidly evolving FDA stances on CBD regulation.
Consulting an attorney experienced in CBD laws is highly recommended to ensure compliance from the start. Failing to meet federal and state regulations could mean heavy fines, product seizures and permanent business closure. Do your due diligence to avoid missteps.
Building Out Production
Will you manufacture your own CBD products or rely on wholesale suppliers? Operating your own manufacturing facility requires significant capital but allows for better quality control and higher profit margins. Key steps include:
Obtain proper licenses and permits for a CBD processing facility
Invest in extraction equipment like supercritical CO2 extraction machines
Develop or outsource production of various product formulations
Implement strict quality assurance and lab testing procedures
Maintain meticulous records for reporting and compliance
Building in-house manufacturing also demands substantial scientific and technical expertise. For smaller startups, private label wholesale products offer a faster and more affordable way to launch. The trade-off is lower margins and less control over end products.
Establishing Your Brand
Creating a strong brand identity is critical – it's what sets you apart in a crowded market. Come up with a distinct name and logo that captures your mission and values. Build an engaging website that informs customers on product benefits and your unique value proposition compared to rivals.
Photography, packaging design and tone should all coordinate to reinforce your brand image. Focus your branding on transparency, education and promoting wellness over making health claims. Investing in PR and social media marketing is key for awareness. Sponsoring local events like yoga classes or marathons is another smart route.
Be patient spending time and resources upfront to nurture brand recognition and loyalty. This groundwork will drive sales over the long term.
Finding Sales Channels
There are several options for getting your CBD to customers:
Own retail location – Higher costs but total control over merchandising, staff and customer experience. Ideal for showcasing your full product line.
Online store – Easy to set up, lower overhead. Enables reaching a wider geographic customer base.
Wholesale – Selling to vape shops, health stores, pharmacies, etc. is faster but lowers profit margins. Useful for scaling quickly.
Health practitioners – Partner with doctors, chiropractors or massage therapists to retail your CBD. Adds credibility.
Consider a diversified model selling across multiple channels – at your own storefront, online, and through wholesale partners. Analyze costs, distribution demands, margins and regulations for each avenue.
Securing Funding
All these steps require major upfront investment. Save and prepare to self-fund as much as possible – at least 50% of needed capital. Outside funding options include:
Crowdfunding – Create rewards-based campaigns on sites like Kickstarter and Indiegogo. Gives access to start-up funds and helps validate market interest.
Business loans – Traditional SBA loans are difficult for cannabis-related businesses to qualify for but some banks will finance CBD companies. Rates are around 7-12% APR.
Angel investors & VC – Pitch your business to private investors. Prepare robust forecasts and know your financial needs thoroughly. Gives up equity but fuels growth.
Peer-to-peer lending – Borrow from a pool of investors via sites like LendingClub. Typically has 10-32% APR but faster approval odds.
Thoroughly explore all financing options and associated costs. Multiple funding sources will likely be needed to launch and scale a CBD company.
Conclusion
Starting a successful CBD business requires an immense amount of upfront work and ongoing diligence as laws and regulations continue to evolve around cannabis-based products. But for entrepreneurs passionate about CBD, few industries offer such lucrative growth opportunities. Take the time to strategically lay the groundwork for your venture by identifying your niche, vetting suppliers, nailing down manufacturing, getting legal ducks in a row, establishing your brand identity, finding the right sales channels and securing sufficient funding. With proper planning and execution, your CBD business can thrive at the forefront of this budding industry.
Frequently Asked Questions
Q: What permits/licenses are needed to sell CBD?
A: At minimum, you need a state business license and sales permit. Specific CBD licenses also required in some states. If making products, a local processing license, zoning permits, and FDA registration are required.
Q: Is a lot of experience necessary to start a CBD business?
A: Prior experience in regulated industries like pharmaceuticals, supplements, agriculture, food processing is very helpful. Partnering with experts from those fields smart if your background lacks that depth.
Q: How much does it cost to start a CBD business?
A: Estimates range from $50,000 to over $750,000 depending on size. Budget for product R&D, supplies, lab testing, licensing, website, marketing, compliance, legal fees, insurance and facilities.
Q: What is the most popular type of CBD product?
A: Currently CBD oils and tinctures dominate market share at about 40% of total CBD sales. Their popularity stems from versatility, ease of use, and quick absorption.
Q: What demographic uses CBD products the most?
A: Usage is increasing across all ages, genders and backgrounds. But currently the 35-50 year old demographic makes up the largest segment of CBD consumers.
Related posts
Subscribe
* You will receive the latest information, deals, and updates in the world of CBD!