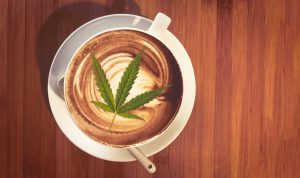 Published July 21, 2023
Today, we're going to chat about some exciting developments in the world of CBD. It seems that new bills in the Senate and House might soon allow the hemp derivative cannabidiol, also known as CBD, to be used in dietary supplements, foods, and beverages. Let's dive in!
The Bills
The proposed legislation comes six months after the FDA announced that due to insufficient research on CBD safety, it would not write regulations approving it for human or animal use. This decision didn't sit well with some lawmakers, who believe that CBD products should be regulated to ensure safety and support manufacturers.
Senate Finance Committee chair Ron Wyden, one of the three Senate sponsors of the bills, stated, "The FDA says Congress has to act. We've got the bill to ensure equal and safe access to hemp-derived CBD." The House sponsor, Rep. Earl Blumenauer, echoed this sentiment, pointing out that CBD products have been on the market for half a decade. He believes it's time for "commonsense safety regulations to keep consumers safe and support manufacturers."
The Impact on the Hemp Industry
The 2018 farm law legalized industrial hemp, with CBD regarded as a likely hit with consumers and key to establishing a new cash crop. However, the growth of the hemp industry has been inhibited by the lack of federal regulation. CBD, which contains little or none of the psychoactive element found in marijuana, is currently sold in a regulatory gray market. Hemp is also marketed as a fiber and seed.
The Hemp Access and Consumer Safety Act, if passed, would include hemp, hemp-derived CBD, and other hemp derivatives on the list of items regulated by the FDA as dietary supplements. This could be a game-changer for the hemp industry and for consumers who use or are interested in CBD products.
The CBD Blaze Take
This development excites me as both a CBD advocate and end user. Classifying CBD as a supplement and allowing it in everyday foods just makes sense. Millions already use it responsibly as a wellness booster. Broad mainstream access would let more experience the benefits.
However, smart guardrails are certainly needed. Standards for safety-tested, properly dosed CBD are crucial to avoid adulteration and overuse. With the right regulations in place, incorporating CBD into daily nutritional habits could be a big win for public health and companies.
While the bills face an uphill battle, progress is key. CBD's friends in Congress should keep pushing to unleash cannabidiol's potential to improve our diets and optimize our bodies and minds. I'll keep fingers crossed for policy reform.
Check out more details on the new CBD legislation in the original AgriCulture article at https://www.agriculture.com/bills-would-allow-cbd-in-supplements-foods-and-beverages-7563909.
Related posts
Subscribe
* You will receive the latest information, deals, and updates in the world of CBD!