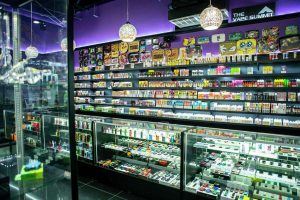 Published on July 19, 2023
Washington recently became the first state to pass comprehensive legislation regulating the CBD market. Governor Jay Inslee signed Senate Bill 5605 into law last month. It establishes new testing, labeling, and safety requirements for CBD products sold in Washington.
Under the new rules, all consumable CBD goods must be lab tested for potency and purity. Contaminants like heavy metals and pesticides are prohibited. Companies also now must register with the state Department of Agriculture and obtain licenses. In addition, CBD packaging must include scannable barcodes linked to ingredient and test information.
Supporters of the law say it will instill consumer confidence, crack down on unscrupulous vendors, and give regulators oversight of the unbridled CBD industry. But some business owners argue the regulations could raise costs and hinder small producers. The rules take full effect in July 2023.
The CBD Blaze Take
This is a common-sense move to protect public health and hold the CBD business accountable. Consumers have faced risks of adulterated products, false advertising, and questionable marketing. Clear testing and transparency standards are needed. Responsible companies focused on quality should embrace proper oversight.
My only concern is that steep licensing fees or compliance costs could threaten ethically-run "mom and pop" CBD shops. Health protections are crucial, but small business rights matter too. Washington should ensure the rules aren't overly cumbersome on the little guy. But overall, this is a policy win that could serve as a model for other states.
For more on the details and impact of Washington's new CBD regulations, check out the original Cannabis Science & Technology article at https://www.cannabissciencetech.com/view/new-law-regulates-sale-of-cbd-products-in-washington-state.
Related posts
Subscribe
* You will receive the latest information, deals, and updates in the world of CBD!