Hello, friends! Let's talk about a recent event that's causing quite a stir in Lebanon, Virginia. Three men were arrested on marijuana distribution charges at a business called "Let's Grow." This happened on a Wednesday, and it's been the talk of the town ever since.
The Arrest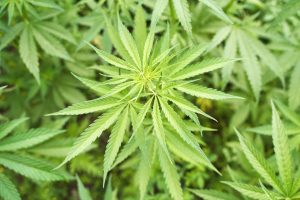 The Holston River Regional Drug Task Force was the group behind the arrests. They executed a search warrant at the "Let's Grow" business after the Virginia State Police and Russell County Sheriff's Office conducted controlled marijuana purchases. The three men arrested were James Andrew Head, 50, Cody Michael Monk, 29, and Lewis Allen Barton, 49, all from Lebanon.
Interestingly, after a forensic analysis, the substance found was confirmed to be marijuana, not CBD as one might expect from a CBD business.
The Law's Stance
Russell County Sheriff Bill Watson made it clear that the Sheriff's Office will take a firm stance against any illegal drug dealing. He expressed concern about the impact of drugs on the community and affirmed their commitment to fight against such activities.
Russell County Commonwealth's Attorney Zack Stoots chimed in, reminding everyone that while it's now legal to possess small quantities of marijuana in Virginia, distribution is still a no-go. He stated that their office would prosecute this offense. He also pointed out that "Let's Grow" had sold marijuana on multiple occasions near Lebanon High School, an action that law enforcement won't ignore.
The Investigation
The task force didn't work alone on this case. They had assistance from the Lebanon Police Department, Virginia State Police, and the Russell County Commonwealth's Attorney's Office. It was a joint effort to uphold the law and ensure the safety of the community.
The CBD Blaze Take
This unfortunate incident underscores the problems that arise from the lack of sensible cannabis policies. Well-intentioned CBD business owners face stigma and extra scrutiny from operating in a legal gray area. Meanwhile, prohibition empowers shady players willing to skirt the rules at the expense of public safety.
To be clear, illegally selling THC products deceitfully labeled as CBD should be addressed. But heavy-handed raids and arrests seem like punitive overkill. Why not first issue fines or shop closure for violations? This is a symptom of flawed laws more than immoral scofflaws.
State officials should respond by clarifying policy and creating fair, functional regulations. They must recognize that most CBD sellers aim to follow the rules in good faith. Treating them all as illicit drug peddlers does more harm than good.
For more on the controversial arrests tied to a West Virginia CBD business, check out the original WVVA article at https://www.wvva.com/2023/07/20/three-arrested-marijuana-distribution-charges-cbd-business/.
Related posts
Subscribe
* You will receive the latest information, deals, and updates in the world of CBD!