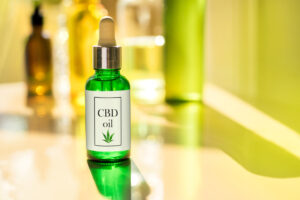 The Top CBD Stores in Raleigh, NC
Welcome to Raleigh, North Carolina! A city that's as scholarly as the universities it hosts and as green as the oak trees that line its streets. But Raleigh isn't just known for its educational institutions or its title as the "City of Oaks". It's also a paradise for CBD enthusiasts! Yes, in this city, which is the capital of North Carolina and one of the vertices of the Research Triangle, you'll find some of the top CBD stores in the state. From CBD oil that's as soothing as the Neuse River to Delta-9 that's as stimulating as Raleigh's intellectual scene, you'll find it all here. So, come on down and explore the CBD side of Raleigh, where education, nature, and wellness intersect.
The Hemp Company (6500 Falls of Neuse Rd, Raleigh, NC 27615): Voted the best hemp store in Raleigh three years in a row, The Hemp Company is the go-to place for the highest quality CBD and legal THC products. It's like the Oak City's own little green oasis, offering a variety of products to suit everyone's needs.
Modern Apotheca (206 New Bern Pl, Raleigh, NC 27601): This shop offers top-quality CBD and hemp products, along with private wellness consultations. With free same-day delivery, Modern Apotheca is a beacon of wellness in the heart of Raleigh, a city known for its rich history and vibrant arts scene.
The Hemp Store (5801 Farmwell Rd, Raleigh, NC 27610): The Hemp Store provides clean U.S grown hemp and a variety of fresh products for consumers to enjoy. It's like a hemp haven right in the middle of Raleigh, a city known for its oak-lined streets and bustling food scene.
Aloha Plus (6675 Falls of Neuse Rd Suite 123, Raleigh, NC 27615): Voted the Best CBD Store and Best Health & Vitamin Store in the Triangle for two years in a row, Aloha Plus offers a wide range of CBD products. It's a little slice of the Hawaiian islands in Raleigh, a city known for its Southern charm and innovative tech scene.
Hempie's (1601 Cross Link Rd suite a, Raleigh, NC 27610): As Raleigh's leading hemp dispensary, Hempie's specializes in premium THCA, Delta 8, Delta 9, and THCp products. It's a hemp hotspot in a city known for its thriving music and entertainment scene.
Is CBD Legal in Raleigh, NC?
As you stroll through the scholarly streets of Raleigh, you might find yourself wondering, "Is CBD as legal in North Carolina as the spirit of learning is in this city?" Well, let me turn the pages of clarity for you – the answer is a resounding yes! North Carolina has embraced the sale and consumption of hemp-derived CBD products, including those irresistible CBD gummies and edibles. However, when it comes to Delta-8 and Delta-10, the legal landscape is a bit more complex than a university syllabus, so it's always wise to stay updated with the latest state regulations. But fear not, the CBD flower you find in Raleigh is as legal as the knowledge that fills its streets. So, whether you're a seasoned CBD user or just starting your CBD journey, Raleigh, NC is the perfect place to learn and grow on your path to wellness.
Related posts
Subscribe
* You will receive the latest information, deals, and updates in the world of CBD!